Good local plans and good addresses
With its canals, facades and boats, Martigues is known for being
a colorful city
. However, the reputation of Provençal Venice does not only come from its beautiful landscapes:
gastronomy
and
local specialties
also have an important place in Martégale culture. Without our
local producers
, Martigues would lose its value.
Thus, to promote the know-how of our producers, especially after a difficult year that we are leaving behind us, we have decided to highlight some of them. Ladies and Gentlemen, embark with us
for a gastronomic and artisanal visit made in Martigues!
First stop of the visit made in Martigues: the restaurant Le Garage
A mix of culinary traditions and new trends, this is what chef
Fabien Morreale
offers in his restaurant
Le Garage
. Let yourself be seduced by the gourmet cuisine of this finalist for the Top Chef show (season 4). With its menu renewed every two weeks, you will be able to discover generous and creative cuisine, made from
fresh and local products
. This intimate restaurant has won two toques in the famous Gault & Millau gastronomic guide!
So, leaving for a Provencal plate embellished with flavors from elsewhere? Your taste buds will thank you!
Also meet Fabien Morreale at
Gusto Caffé
. A restaurant that offers mainly Italian dishes made with fresh products. We suggest you enjoy your plate on the terrace, with a view of the port!
Second stop of the visit made in Martigues: at the Perles de l'Etang
Our gourmet trip now stops at "
Aux Perles de l'Etang
" where
Jean Bernard Poitevin
, master pastry chef, chocolate maker and confectioner, will show you his creations. In addition to pastries of all kinds, Mr. Poitevin will reveal
two local specialties
: pearls from the pond and gourmet tomette !
Pearls from the pond
are a specialty created in 1965 by Mr. Favier, the previous owner. These are candied cherries, macerated in alcohol, coated in marzipan and dipped in chocolate and icing sugar.
The gourmet tomette
, inspired by Provençal flavors, is a delicacy of dark or milk chocolate, and hazelnut croustine, prepared with chopped almonds and anise and sesame seeds, with a hint of Camargue fleur de sel. The shape of this creation is a nod to the terracotta tiles covering Provençal floors. It's time to fall for these delicacies!
Third stop of the visit made in Martigues: Le Calen and its fishermen
In order to best respect barrier gestures, we know that hugs are not recommended. However, what if we told you that instead of the hug, we bring you the Calen? So, intrigued?
Come on, we'll show you everything!
The
Calen
has a great place in the hearts of Martégaux, it designates both a net used during
a traditional martégale fishing
, and
a fisherman's hut
where this activity is practiced, and where an exceptional dish is produced in a traditional way. artisanal. The last Calen is in Martigues, in the
Ferrières district.
Fishing takes place as follows: the net (calen), which rests at the bottom of the Caronte canal and which bars the entire width of it, is raised using a mechanical winch placed on the quay during passages schools of fish. The poutarguiers mullets (female muge or mullet) are particularly expected in this immense net 115 m long and 12 m high. The catch is harvested by hand by two or three fishermen in a small boat.
What about this famous dish? Well, it's called
bottarga
. This is made from
mullet eggs
, salted and dried. This is
our martgal caviar!
Today, due to the scarcity of the product and the gradual disappearance of this artisanal know-how, it has become a luxury dish, inspiring great chefs.
You can observe this traditional martégale practice particularly in summer, during the mullets reproduction period.
Tasting advice:
bottarga can be eaten "plain", sliced ​​and served on a toast of toast (with butter or olive oil) or cooked, grated and added to a dish.
We strongly advise you to fall for a Calen
made in
Martigues!
Fourth stop of the visit made in Martigues: Bistrot Original Français
Who doesn't want to have a drink on the terrace again with one or more boards of cold meats and cheeses? Glad to tell you that we have the address for you! A menu that changes every two weeks, as well as a selection of craft beers on tap and organic wines: this is what the
Bistrot Original Français
offers you. As a bonus, you can
enjoy a Provencal atmosphere
that emanates from the small square where the bistro is located.
Guillaume David and Céline Garcia, owners of BOF, have for motto "
eat well, drink well and live well
", and we like it.
After work, during the holidays, alone, with friends or with family, take your time and come and stroll at the Bistrot Original Français!
Fifth stop of the visit made in Martigues: La Cave Coopérative
Everyone knows that the vines and Provence are a great love story! Close your eyes and imagine: expanses of vines, a summer sun, the sea revealing itself behind the hills, the song of the cicadas,
a typical village of Provence
, and in the center:
La Venise Provençale
, a cooperative cellar! A dream setting, don't you think?
We explain to you:
Combining
tradition and modernity
, the wine growers of the cooperative cellar offer a wide choice of wines from Provence. It was in 1957 that the winegrowers of the villages of Saint-Julien-les-Martigues and Saint-Pierre-les-Martigues - united by the desire to perpetuate the culture of the vine - decided to combine their means of production and '' open a cooperative cellar named La Venise Provençale. Note that the vineyard is located in the
Protected Designation of Origin of the Coteaux d'Aix-en-Provence
.
In a setting of goblet-pruned vines harvested by hand, you have the opportunity to discover a cellar on a human scale which has chosen to distribute its production in a short circuit.
White, red and rosé wines
, but also
grape juice
, there are all colors and for all tastes.
In addition, if you want to explore vineyard landscapes and picturesque settings, we suggest you discover the Martigues
winegrowers' trail
. These
three hiking loops
are waiting for you:
the grape variety loop
(4 km),
the panoramic loop
(11 km) and
the La Venise Provençale loop
(19 km). At the end of your walk, you can stop at the cooperative cellar and treat yourself. After all, the saying goes: after exertion comes comfort!
PS:
you can find the products of the cooperative cellar on sale at the Martigues Tourist Office.
Sixth stop of the visit made in Martigues: Miam Local
Last stop of our visit:
Le Miam Local
!
Today, more and more people are deciding
to eat locally
, and this for several reasons: concern for the environment, the search for quality products to preserve their health, the desire to indulge themselves with foods that have real taste, the desire to benefit from advantageous prices and finally, support for farmers and artisans in its territory.
To meet these needs, local producers have decided to create a peasant grocery store: le Miam Local.
Fruits, vegetables, bakery, pastry, meat, fish, dairy, grocery, beauty, catering, chocolate, ice cream, drinks, natural cleaning products, aromatic plants.
That's all you can find in this local store.
The concept is simple
: order various items from different producers and collect everything in one package at the chosen time. To reduce the amount of waste produced, you have the option of purchasing in bulk.
By adopting this ethical and responsible approach:
you promote local producers and short circuits
, protect
the environment
thanks to a zero waste philosophy, maintain a link with producers, you preserve the economic dynamics of your region and artisanal know-how . We do not tell you about salads, all you have to do is indulge yourself!
Consume local, consume martgal!
This visit made in Martigues is not yet completely finished.
Indeed, we also offer you some exceptional stopovers!
Here they are :
La Croix d´Estrine farmhouse
A small farm in the village of Saint-Julien-les-Martigues which welcomes free range animals. Bernard Thoron, owner and goat cheese breeder, produces there: cheeses, Rove bush, eggs, poultry, olive oil, jam, honey, etc. You can find all of its products on the Miam Local website, but also on the village market.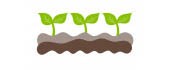 Thierry seren
Farmer-baker in Saint-Julien-les-Martigues, Thierry is passionate about old-fashioned bread. You can see him proudly holding his bread at the end of the video posted above! This baker works his bread from A to Z, from seed to crumb. To be honest, the wheats used for flour are essentially old varieties of wheat. The flours are produced by a stone mill and the bread is shaped by hand and baked in a wood-fired oven. We can say that to preserve and promote artisanal know-how, Thierry puts his hand in the dough!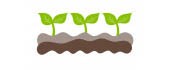 Zavattoni fruits and vegetables
Respect for seasonal fruit and vegetables is a tradition among the Zavattoni! Quality, freshness and flavor, this is the promise of this family business, present in the Martégaux markets since 1924. You can find their fresh products (harvested the day before, to sell them the next day) on sale at the markets and on their property. .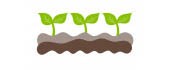 AMAP - A Tout Bio
AMAP is the acronym of Association pour le Maintien d'une Agriculture Paysanne. It is a partnership between farmers and consumers: you become partners in a farm by buying a share of a farmer's harvest. In return, the farmer is committed to providing you with quality products. It is a united, fair and friendly bond, always in the spirit of supporting local consumption!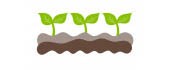 Domaine du Mas Blanc
Our last stopover is the Mas Blanc estate, an independent winemaker, producer of wine and olive oil. With its unusual grape variety - such as Viognier, Merlot or Pinot Gris -, its collection of 30 tree varieties and its cellar that has existed for almost 200 years, this is a tasting not to be missed!
◘
We hope you enjoyed this visit
made in
Martigues! We know that it is more important than ever to mobilize to support local producers. We are happy to have been able to unearth some nuggets of the city of Martigues, thanks to which the craftsmanship continues.